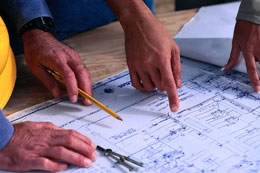 CONTACT:

Department of Planning, Permitting
& Development
Human Services Building
1834 Lakeside Dr.
Franklin, NC 28734
(828) 349-2073
Office Hours: 8:00am - 4:30pm
Phone Answered - 8:00am - 5:00pm
---
RESOURCES:
Inspections:
Planning:
Environmental Services:
Municipalities:
Utilities:
Macon County • Department of Planning, Permitting & Development
(828) 349-2073
The Macon County Department of Planning, Permitting & Development is comprised of several divisions including building inspections, environmental services and the county planner. Jack Morgan serves as director the department.
The Building Inspection Section is authorized by the North Carolina General Statutes to enforce the North Carolina State Building Code. The primary function of the office is to ensure the health, safety and welfare of the public. This office: receives applications for building permits (including accessory buildings), electrical permits, mechanical permits (heating and air conditioning, wood burning stoves), plumbing permits and sign permits; reviews plans, issues permits for construction activities; conducts building inspections of construction in progress; and issues Certificates of Occupancy. Bobby Bishop serves as the Chief Building Official.


Environmental Services Section Administers the Flood Damage Prevention Program, Watershed Protection Program, and the Sedimentation and Erosion Control Program. This division is overseen by Matt Mason.


Matt Mason serves as County Planner and administers the Sign, Telecommunication Tower, Subdivision, and Sexually Orientated Business ordinances.
Our mission at the Macon County Department of Planning, Permitting & Development is to serve the people of Macon County by:
Enforcing the NC State Building Code in a fair and consistent manner

Developing and managing project initiatives which benefit our citizens and visitors
DEPARTMENTAL FUNCTIONS OVERVIEW

County Development Codes
Economic Development Commission
Macon County Planning Board
Watershed Protection
Sign Control
Soil Erosion & Sedimentation Control
Floodplain Management
Telecommunications Towers
Subdivision Ordinance
Sexually Oriented Business
High Impact Land Use

Inspections Department
NC State Codes
NC Building Code
NC Electrical Code
NC Mechanical Code
NC Plumbing Code
NC Fire Prevention Code
---
Department Staff: