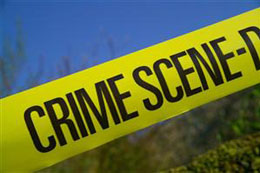 CONTACT:
Macon County Sheriff's Office
Law Enforcement Center
1820 Lakeside Drive
Franklin, NC 28734

Phone: (828) 524-2811
Fax: (828) 349-2275
---
CRIME STOPPERS
(828) 349 - 2600
---
DOWNLOADS:
Sheriff's Office Organizational Chart

Compliment an Employee

File A Complaint
---
RESOURCES:
Search Macon County
Sexual Offender Registry

Macon County • Sheriff's Office • Press Releases

---
DATE: January 21, 2014
SHERIFF ROBERT L. HOLLAND
Sheriff Robert L. Holland was contacted by County Manager Derek Roland Thursday night regarding some possible questionable business practices and some possible irregularities with some records from the County Board of Election's Office. Sheriff Holland met the county manager and County Attorney Chester Jones at the County Board of Election's office and after a brief investigation he recommended that the office be secured by changing the locks to deny all access to the office until further notice.

The following morning there was another meeting which included the county manager, the finance director, the county attorney and Sheriff Holland recommended that the State Board of Elections be contacted as well as the District Attorney's Office.

In addition Sheriff Holland made the decision to request the assistance of the State Bureau of Investigations. The request was submitted in writing and the SBI agreed and has initiated their investigation. In addition District Attorney Mike Bonfoey also requested the assistance of the SBI.

The Sheriff's Office will not release any other information regarding this matter and all other inquiries should be directed to the SBI's Asheville Office or the District Attorney's Office.
---
DATE: November 4, 2013
SHERIFF ROBERT L. HOLLAND
The Macon County Sheriff's Office is requesting assistance from the public regarding a crime that occurred during the early morning hours of Tuesday, October 29, 2013. Deputies were called to a residence in the Windy Gap Road area north of Franklin, where a female reported that she had been sexually assaulted.

The victim reported that two men came to her residence on two separate occasions earlier in the evening under the pretext of looking for a dog. One of the men returned at approximately 2 AM and after gaining access to the house, overpowered the victim. The victim described both suspects as white males, 6'1" tall and weighing over 200 pounds. They were both dressed in camouflage clothing with black knit caps. Both men were also wearing camouflage face paint. There is no vehicle description.

If anyone has information relating to this crime, they are asked to contact the Macon County Sheriff's Office at 828-349-2107.
---
DATE: October 23, 2013

On Tuesday afternoon investigators with the Macon County Sheriff's Office and U.S. Forest Service responded to a 911 call in the Coweeta Lab area of Macon County where bear hunters had discovered an abandoned vehicle and a white female in a creek who was deceased.

Investigators were able to identify the female based on evidence at the scene as the person reported missing by a friend the previous day. Sheriff Robert Holland states, "At this time we are not identifying the woman due to the fact we are having difficulty locating next of kin."

Concluding the preliminary investigation, investigators are not concerned about the safety of the community and do not feel any foul play is involved. An autopsy will be conducted and a cause of death will not be released until its conclusion and a positive determination can be made as in the the cause of death.

Sheriff Holland concludes, "We DO NOT feel there is any need for concern regarding the safety of the community in that area. Investigators are confident as to the cause of death but will not confirm that cause until the conclusion of the autopsy."
---
DATE: October 1, 2013

SCAM

There are individuals that are calling and telling citizens that they are working for a company and represent the Macon County Sheriff's Office and that there is a debt owed by the person receiving the telephone call.

The caller then informs the citizen that they owe a certain amount of money and if the debt is not paid immediately that the Sheriff will come at a specific date and time to retrieve property from their home worth the value of that debt.

THIS IS A SCAM and a method frequently used to defraud individuals of their personal funds.

The Macon County Sheriff's Office will NOT have anyone call your residence or business to conduct business. Only uniformed officers assigned to "Civil Process Unit" will conduct business related to any seizures or forfeitures pursuant to North Carolina Law and with the proper legal documentation signed by a Judge or other Judicial Official... NO EXCEPTIONS.

If you have been a victim of any such scams you are asked to contact your local law enforcement agency and report it.
---
DATE: Aug 5, 2013

On August 2, 2013 a female subject called Macon County Emergency Operations Center at approximately 6:59 PM from the location of 1037 Prentiss Bridge Road. The female called from a cell phone and stated to Macon County 911 dispatchers that two men were down and she did not know what had happened.

She told dispatchers that one man was on the forklift and the other man was on the ground. The female caller called a second time and told dispatchers that two men had stopped to help and they were inside the cooler, trying to get the men outside.

Macon County Sheriff's Deputies were contacted and sent to 1037 Prentiss Bridge Road at approximately 7:00 PM. Deputies that checked in route were Cpl. Brent Holbrooks, Deputy David Blanton and Josh Stewart. Cpl. Holbrooks arrived at approximately 7:03 PM and at 7:05 PM advised dispatch that it might be a possible gas leak.

Deputy Blanton arrived and assisted Cpl. Holbrooks by carrying the two men that were unresponsive inside the cooler to the outside assisted by fireman Tim Keener of the Clarkes Chapel Fire Dept.

Community members that had stopped to help, after being waived down by initial caller, had turned off the forklift and pulled both men from the back of semi trailer and down into the floor of the cooler prior to Cpl Holbrooks and others arriving on scene (it should be noted that the semi truck was backed into the loading dock that connects with the cooler and trailer were connected and open at this time, all doors leading to the outside were also closed during loading).

At this time Deputy Stewart had arrived on scene. Cpl. Holbrooks, fireman Tim Keener and Deputy Stewart started performing CPR on one of the men (Bobby Ammons). Deputy Blanton began to help first responders and fire personnel that were arriving on the scene.

Both men were transported by EMS to Angel Medical Center Emergency Room. One of the men (Bobby Ammons) was pronounced dead and the other man was airlifted to Greenville Memorial Hospital in Greenville South Carolina. The three deputies who rendered aide, Numerous firemen and other first responders and good samaritans who went inside the cooler during the initial response were admitted, treated and released at Angel Medical Center Emergency Room.

Initial reports by fire personnel indicted that that carbon monoxide might be present inside the cooler. One of the good samaritans stated that when he went into the cooler and into the trailer he found the forklift still running and one of the men (Bobby Ammons) slumped over the steering wheel of the forklift.
Further investigation determined that the semi truck driver was at Norton Creek Farms to pick up a produce shipment for delivery; the two men involved in the incident work for Norton Creek Farms and were loading the produce from inside the cooler unit into the back of the docked semi truck when the incident occurred and the semi truck along with the cooling system continued to run for approximately two hours at the time the men were working.
Sheriff Robert Holland arrived on scene and after conferring with fire chiefs Matt Mason and Warren Cabe as well as Emergency Management Director David Key assumed command of the scene. MCSO Detective Sgt. Don Willis and Detective Tony Corbin were then requested by Sheriff Holland to initiate an investigation into incident. Deputies also remained on scene throughout the night. MCSO investigators met with an OSHA investigator the following morning turning command over to them.
This case remains an ongoing investigation by North Carolina OSHA and The Macon County Sheriff's Office will continue to assist as long as it is necessary.
Sheriff Holland states, "I am extremely proud and feel blessed of the actions of my officers, who along with the good Samaritans and rescue personnel, risked their lives to render aid to those in dire need. While a life may have been lost they also saved lives. Each played a vital role in preventing a greater tragedy. While we take pride in knowing this, we also take this moment to express our sincere sympathy to those who suffered loss. May God comfort them during this time and know we will continue to pray for their family."
---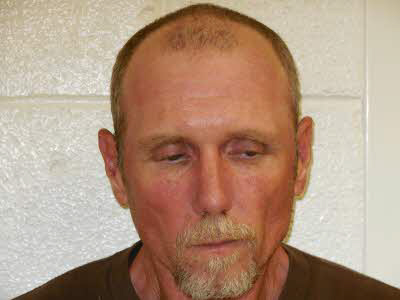 Ronald Anthony Miller
DATE: July 29, 2013


During the early morning hours of July 25, 2013 an adult female reported that she had been assaulted byan individual that she had given a ride to. She had given a ride to an individual she knew because hisson had once worked for her and her husband at a local business here in Franklin.

The victim reported that while she was giving the individual a ride he became very combative and attemptedto strangle her and tried to get her in the backseat of the vehicle. When they arrived to where thesuspect wanted to be taken a struggle ensued and was witnessed by the suspect's former wife who cameoutside and pulled the suspect from the vehicle.

Victim then fled the scene and called 911. The suspect's former wife then drove the suspect to anotherlocation where she also got into a confrontation with him but was able to get him out of her vehicle andleave him standing on the roadway.

During the course of investigating the original incident deputies responded to the area of West Old MurphyRoad following a report of a Breaking and Entering. During the course of the investigation deputies learnedthat the description given by the occupants of the residence was the same as the individual that wasinvolved in the earlier incident where the assault of the female occurred.

Homeowners had called reporting that a white male suspect had broken into their residence and entered thebedroom of their granddaughter where two young girls were sleeping. Officers learned that when suspectentered the bedroom two girls were sleeping and woke the girls when he turned on the bedroom light.After waking them the suspect asked one of them how old she was and attempted to take her to anotherroom but she refused.

The fifteen year old reported to the responding officers that she told the suspect, "Please do not hurt me."After an adult in the residence woke up, the male suspect then fled the residence and was located soonafter walking along the roadside by deputies.

Sheriff Holland states, "Ronald Anthony Miller was identified as the suspect due to the detail descriptiongiven to officers by the young girl who kept extremely calm during the encounter." Ronald Anthony Millerof Houston Gap Road, age 45, was taken into custody and charged with numerous crimes.

Miller is also a registered Sex Offender who recently moved to the Franklin area after being released fromprison in Florida.


Sheriff Holland concludes, "While I must take this opportunity to commend my agency and its officers fortheir swift response in apprehending Mr. Miller so quickly, I also can't thank the young lady enough whohelped to make that possible. I can only imagine the horror she must have felt during this ordeal andthat alone gives me the encouragement to see that Mr. Miller receives the justice that he deserves."

Miller remains in custody in the Macon County Detention Center with an original court date set forAugust 1, 2013 at the Macon County Courthouse. Miller's Bond was originally set at $50,000 and hasbeen increased to $100,000.00 as the investigation is continues. Additional charges are expectedto be filed at a later date.
Charges include:
Felony First Degree Burglary - 2 Counts
Misdemeanor False Imprisonment - 1 Count
Felony Attempted Armed Robbery with a Dangerous Weapon - 1 Count
Felony Assault by Strangulation - 1 Count
Misdemeanor Aggravated Assault - 1 Count
Misdemeanor Breaking and Entering - 1 Count
Misdemeanor Injury To Property- 1 Count
---
DATE: May 14, 2013


On May 13, 2013 a special called session of the Macon County Grand Jury was conducted. During this session,investigators with the MCSO and State Bureau of Investigation provided testimony against defendant ChristopherLee Burk of Franklin.

At the conclusion, 56 of 56 True Bills of Indictments were handed down by the Grand Jury.Deputies have now served Burk with all the indictments at the Macon County Detention Center where hewas currently being housed on the original 11 charges related to crimes against children.

Burk's bond of $500,000 has now been increased to $1.5 million dollars and he remains incarcerated.Sheriff Holland states, "My officers continue to do a tremendous job and while these are difficult casesfor even the most seasoned officers, I have confidence they will be thorough and remain professional asthey seek justice on behalf of not only the the youngest citizens of our community but especiallythose children involved in this case. We fully intend to seek additional charges against Mr. Burkin the coming weeks as detectives continue to sift through the evidence they have collected."
1st Degree Sexual Exploitation of a Minor GS 14-190.16(a)(1) Class C Felony -- 30 counts
Sexual Offense w/ A Child By an Adult GS 14-27.4(a) Class B1 Felony – 6 Counts
Crime Against Nature GS 14-177 Class I Felony – 2 Counts
Felony Child Abuse (Sexual Act on a Child) GS 14-318.4(a2) Class E Felony – 2 Counts
Indecent Liberties w/ A Child GS 14-202.1 Class F Felony – 9 Counts
Attempted Rape of a Child by an Adult GS 14-27.2a & 14-2.5 Class B2 Felony – 3 Counts
Attempted Incest of a Child Under 13 YOA GS 14-178 & 14-2.5 Class B2 Felony – 2 Counts
Attempted Felony Child Abuse (Sexual Act on a Child) GS 14-318.4(a2)&14-2.5& Common Law - 2 Counts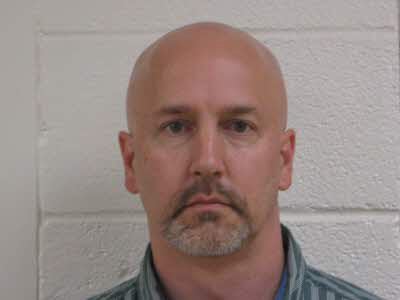 Christopher Lee Burk
---
DATE: April 16, 2013


The Macon County Sheriff's Office arrested Christopher Lee Burk, age 50, ofMatlock Creek Road in Macon County on Friday, April 12, 2013 at the Asheville Airport.Burk was charged with six counts of First Degree Sexual Exploitation of a Minor and his bond was setat $500,000.

Burk, who is in custody, had his First Appearance in District Court on April 15 and his next court dateis scheduled for Thursday April 18.

This arrest followed an extensive investigation by our Juvenile Investigators that began in March and is on-going;additional charges are expected in the future. Multiple search warrants were executed and numerous witnesseswere interviewed to establish probable cause for the arrest.

Any person with any information relevant to this investigation is encouraged to contact the Sheriff'sOffice either directly or through Crime Stoppers (see contact information above.)

Sheriff Holland's statement:
"Because this is an ongoing investigation I will not be releasing any other details. I will ask the publicto report any information regarding this investigation to my Office. I am confident that my Detectives willconduct a thorough investigation and present all the facts for the prosecution of this case. I commend theJuvenile Investigators and the other Detectives and Deputy Sheriffs that assisted in this case. I wouldalso like to thank the District Attorney's Office, NC State Bureau of Investigation, US Drug Enforcement Agencyand Asheville Airport Department of Public Safety for their assistance."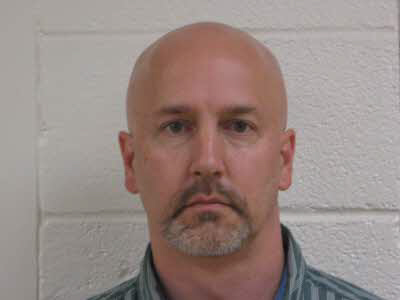 Christop her Lee Burk
---
DATE: March 19, 2013



OPERATION MEDICINE DROP

The Macon County Sheriff's Office, Highlands Police Department and Franklin Police Department will participate inOperation Medicine Drop on Saturday, March 23, 2013. Operation Medicine Drop is a partnership ofSafe Kids North Carolina, NC State Bureau of Investigation, the Riverkeepers of North Carolina,Community Anti-Drug Coalitions of North Carolina and local law enforcement agencies, working togetherto encourage the public to safely dispose of unused and unwanted medication.

Operation Medicine Drop helps prevent accidental poisonings and drug abuse while protecting our waters.Since 2010, we have collected more than 30 million dosages just during OMD events. North Carolina willhold its 4th annual Operation Medicine Drop March 17-23, 2013 to coincide with National Poison Prevention Week.For more information visit: www.ncsafekids.org or call 828-349-2075.

On March 23rd medications will be collected from 10:00 am to 2:00 pm at two locations in Franklin, Kmart andWalmart; and two locations in Highlands, Highlands Pharmacy and Main Street Pharmacy.

Operation Medicine Drop offers the public a free and convenient option to dispose of unwanted and expiredmedications; it also keeps dangerous narcotics and other controlled substances from being stolen or otherwisediverted by drug abusers and drug dealers to be consumed or distributed illegally.

Sheriff Holland states: "I am asking everyone to dispose of their medications safely and properly and Iencourage all residents to take advantage of this program. Please do not flush medications down the drain or dispose of them in trash that ends up in the landfill. Please help us prevent accidental poisonings and drug abuse, and in keeping medications out of the hands of children."