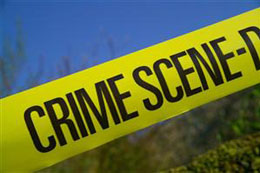 CONTACT:
Macon County Sheriff's Office
Law Enforcement Center
1820 Lakeside Drive
Franklin, NC 28734

Phone: (828) 349-2104
Fax: (828) 349-2275
---
CRIME STOPPERS
(828) 349 - 2600
---
DOWNLOADS:
Sheriff's Office Organizational Chart

Compliment an Employee

File A Complaint
---
RESOURCES:
Search Macon County
Sexual Offender Registry

Macon County • Sheriff's Office • Press Releases

---
DATE: January 22, 2015
On Thursday a six month drug investigation ended with the arrests of 8 individuals. Utilizing the MCSO Tactical Unit, MCSO K9 Unit and the Sheriffs Narcotics Unit, officers began arresting numerous suspects tied to the drug investigation. Suspects charged during yesterdays drug sweep was the result of an investigation into the selling and distribution of illegal substances which included marijuana, methamphetamine and/or prescription medications.

Sheriff Holland states, "We understand that drugs and those that distribute them continue to be a menace to our community but our citizens can rest assured we are working to seek those individuals out, diligently building strong cases in an effort to arrest and prosecute them. Many times it appears nothing is being done about an individual who is suspected of drug activity in your community but the reality is the traffic you see just might be one of our undercover operations in action."

The investigation continues and additional arrests are possible.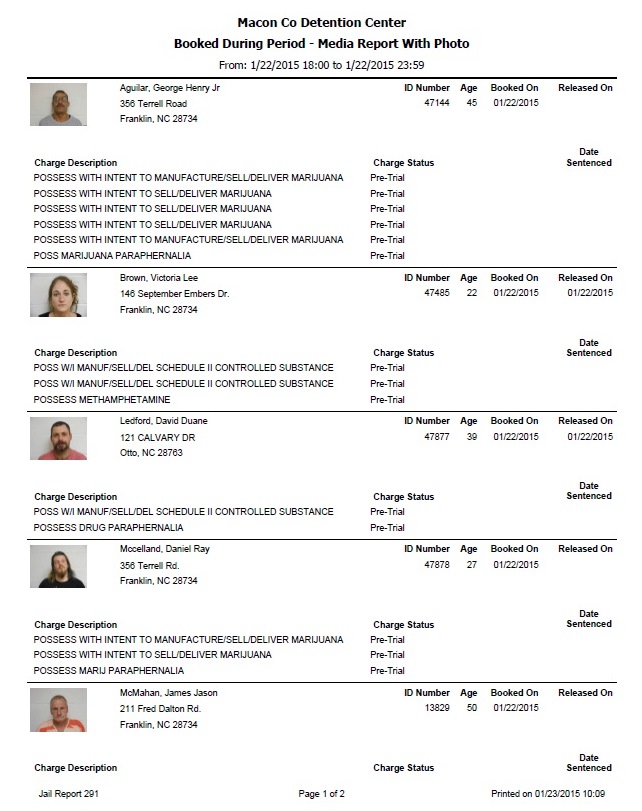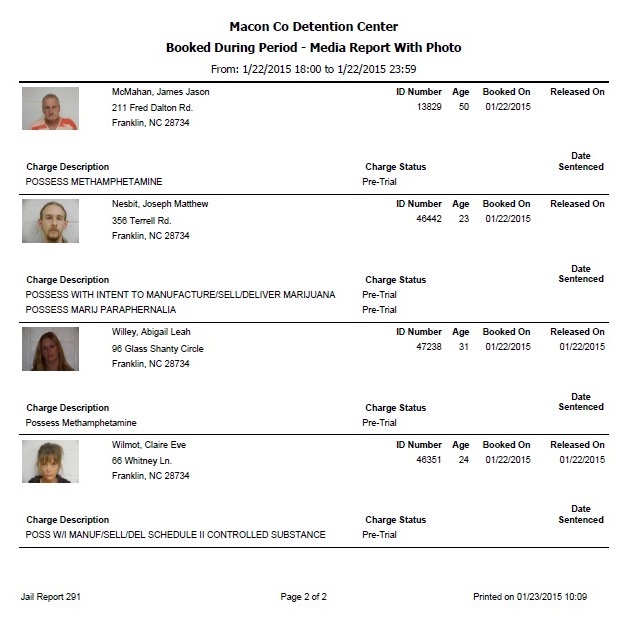 The document is available here in PDF format


---
DATE: January 14, 2015
On Monday January 12, a student at East Franklin Elementary School was temporarily detained following an incident at school involving what was believed to be a firearm. That firearm was quickly determined by law enforcement to be a pellet gun.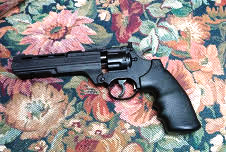 During the course of an investigation conducted by the Sheriff's Office School Resource Officer Amber Wright, it was determined that at no time was any student or faculty placed in immediate danger. The unloaded firearm was brought to school by a student with the intent to show his friends "a gun he got for Christmas". The firearm remained in his book bag at all times except for a brief period when the student was showing it to his friends and then only a portion of the firearm was removed making it visible to numerous students. One of those students immediately went and reported seeing a gun to a teacher. The book bag was immediately confiscated by school officials and safely secured. School Officials immediately contacted their school resource officer Amber Wright. Officer Wright immediately contacted the student's mother and initiated her investigation that remains ongoing.

Sheriff Robert Holland states, "We want to ensure the public that we are confident that the student who brought the gun did NOT have any bad intentions. The gun was not loaded and the student involved by all reports is a fine young man who has never had any behavioral issues of any kind while at school. All school and law enforcement officials did an outstanding job handling the situation without interfering in the normal activities of the students. Having said that, anytime a weapon is brought into one of our schools we consider it to be a serious offense and must be dealt with appropriately and consistently."

Sheriff Holland concludes, "While there may have not been any bad intentions here, this student will face consequences for making a poor decision. This unfortunate incident is something this student and every student as well as the parents could learn from. We all need to use this as an opportunity to start a discussion about guns in schools and/or gun safety in general.

Just because you may not have a gun in your home doesn't mean your child won't come into contact with one somewhere. As the Sheriff of Macon County I would encourage parents to start that conversation. As a parent, I have never taken the opportunity to have a discussion with my children about guns at school or what they should do... at least not until now. My prayer is that this young boy and his family will learn by this mistake and he will move forward and grow into a productive member of our community."

A Juvenile Petition has been filed with the Juvenile Court Counselor.

"PLEASE... Start your discussion!"
Sheriff Robert Holland
---