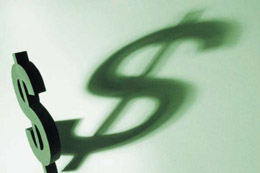 CONTACT:
Macon County NC Government
5 West Main Street
Franklin, NC 28734
Phone: (828) 349-2000
Macon County Community Funding Pool
MACON COMMUNITY FUNDING POOL OPENS APPLICATION CYCLE

Macon County non-profit organizations have until February 13, 2020, to apply for county funds through the Macon County Community Funding Pool (CFP). Application forms and instructions are available on the Macon County website, www.maconnc.org. Hard copies may be made available at Macon County Public Library on Siler Farm Road in Franklin, the Hudson Library on Main Street in Highlands, and the Nantahala Public Library on Nantahala School Road, please call ahead to make sure a copy will be ready for pickup.

Organizations applying for CFP funds must provide financial statements such as budgets and federal tax-exempt reports, organization goals and objectives, and program/service descriptions. First-time applicants must contact Karen Wallace, 524-3600, or Bobbie Contino, 342-7872, to discuss their proposal. A new form will be used this year.

Groups not incorporated as non-profits may enlist an established non-profit to serve as their fiscal agent. Collaborative agency proposals are encouraged to leverage limited funding and to share resources.

The Community Funding Pool was established to help the Macon County Board of Commissioners allocate tax-generated funds to local non-profits in a fair and efficient way. The CFP Task Force is composed of citizens chosen by the Board of Commissioners to consider applications and make recommendations to the Board, who make final funding decisions. The Community Funding Pool is a separate entity from the Macon County Community Foundation.
---
For information contact CFP secretary Bobbie Contino, (828) 524-2787 or
Email arts4all@dnet.net .

Application CFP 2020

CFP Organizational Budget 2020

CFP Program Project Budget 2020

- Adobe Acrobat Fillable Versions
Click the links above to fill and SAVE the application forms.

Then e-mail the saved form to kwallace@fontanalib.org